Upcoming Workshops
*****
On Saturday May 6th 2017 I will be teaching a 4 layout workshop at Ebern scrappt in Ebern, Germany (near Bamberg!). The price is €72 and we will be using my new Oh My Heart collection, plus there will be food and a flea market and a really fun time to be had! Email Lena at blaueshasi@gmx.de to reserve a spot - hope to see you there!
*****
On Saturday May 13th 2017 I will be teaching a 4 layout workshop at Scrappies near Munich! The class is from 10am-5pm and for €70 includes lunch, beverages, a fun & full kit, and access to cut files! For more information and to register, visit: http://www.scrappies.de/workshops/paige-evans-one-last-time-at-scrappies/
*****
I will be teaching at the She Loves Color event hosted by Bella Blvd in Milwaukee on October 12-14, 2017! It's my first teaching event for when we live back in the states, super exciting! :) For more information and for bookings email Nilmarie at nilmarie@bellablvd.net Hope to see and meet you there!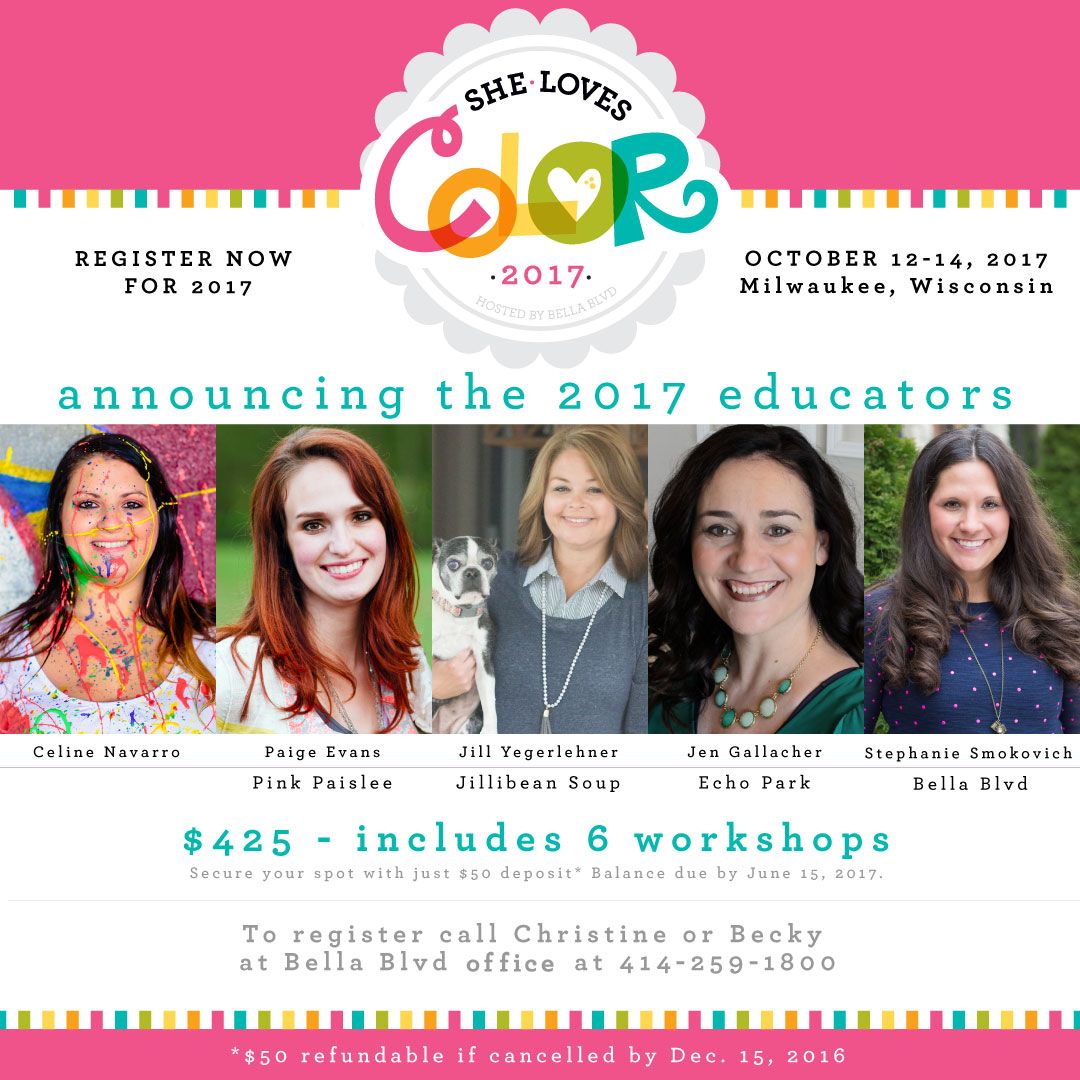 Check back often to see when and where you can attend my workshops!