It's Ampersands Week on the Pink Paislee blog and here is the layout I made to kick it off: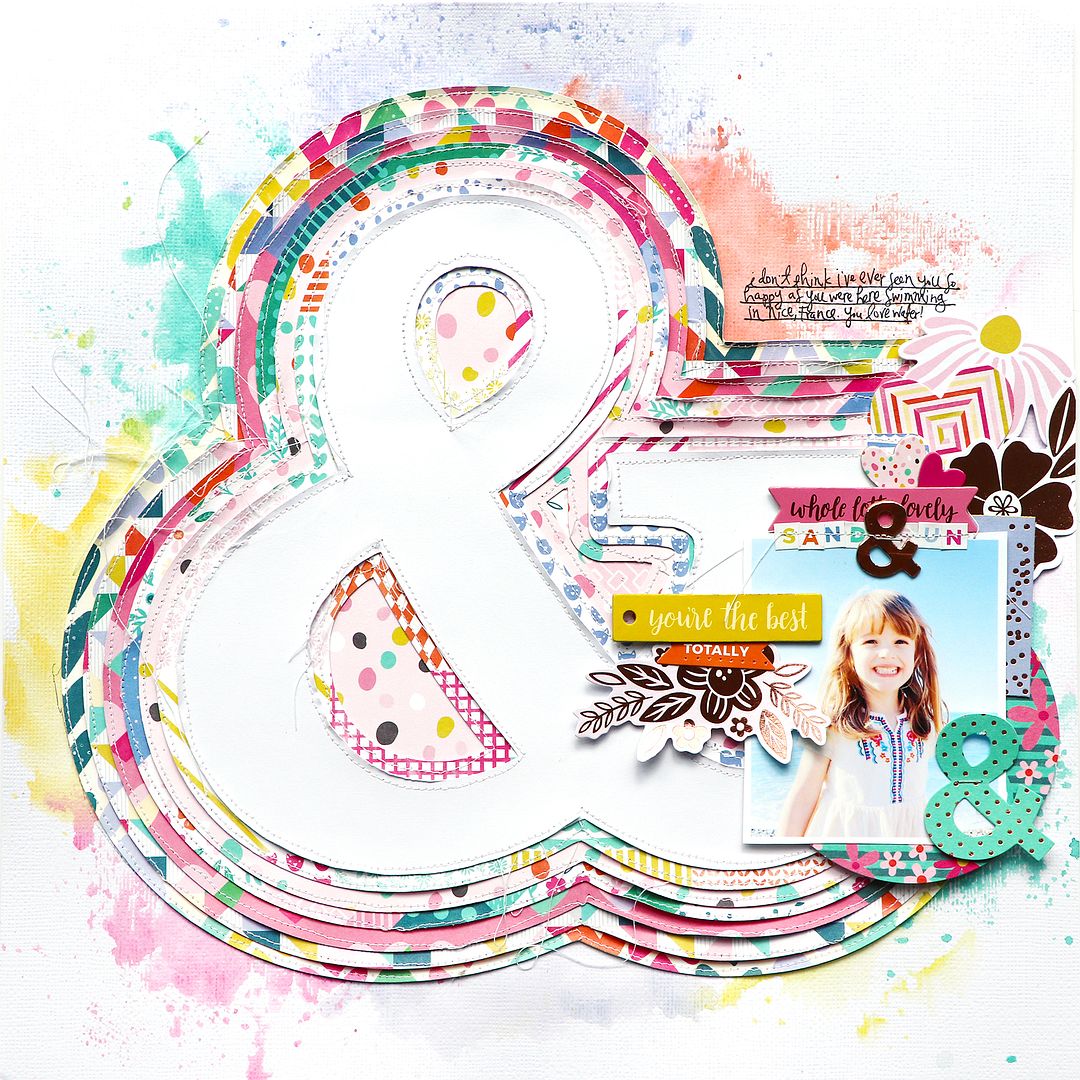 SAND & SUN by Paige Evans
DESCRIPTION: I was thinking of an idea to begin with featuring ampersands and glanced over at the wall where I have the layered paper hearts I made for my
Spring Decor class at Big Picture Classes
. I thought, hey, instead of using hearts, I could use ampersands, and skip the foam adhesive between all the layers to keep it pretty flat! Done and done :)
JOURNALING SAYS: I don't think I've ever seen you so happy as you were here swimming in Nice, France. You love water!
HOW TO: Pick an ampersand and then offset it to make 7 layers. Die cut the first layer from smooth white cardstock then each additional/bigger layer from patterned paper. Machine stitch around each ampersand to add texture and help define the edges - otherwise they just get lost together in a jumble of (beautiful!) color. On a textured white cardstock background, lightly trace the ampersand piece and then use the packaging technique to smudge watercolors around the image. Adhere the ampersand on top then go to town with the photo, title, journaling, and smattering of embellishments!
SUPPLIES: Patterned paper, stickers (chipboard, mini alphabet, paper), die cuts:
Oh My Heart by Paige Evans / Pink Paislee
; Cardstock, pen, adhesive: American Crafts; Watercolors: Loew Cornell; Die cut machine: Silhouette Cameo 3; Sewing machine: Brother; Thread: Coats & Clark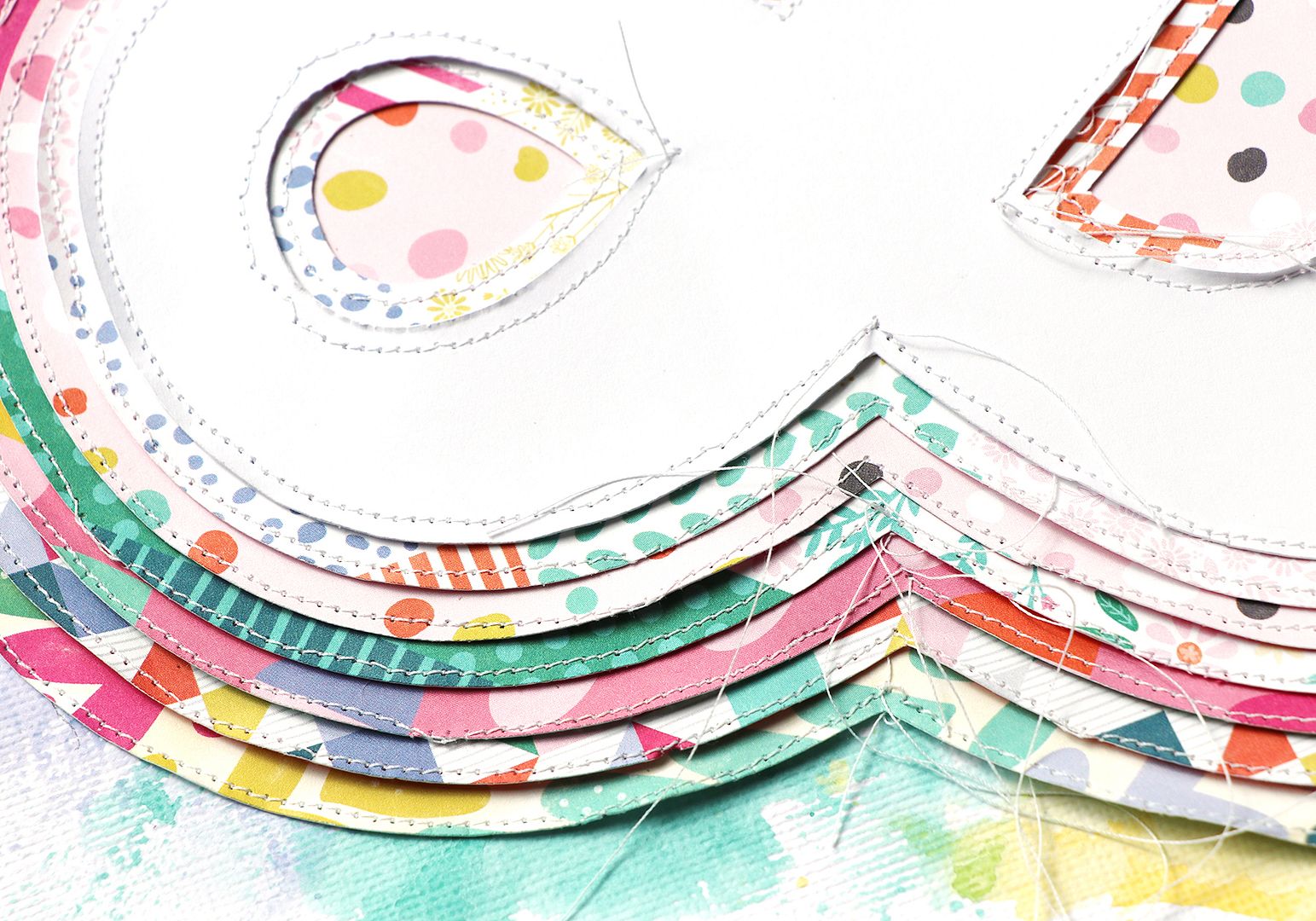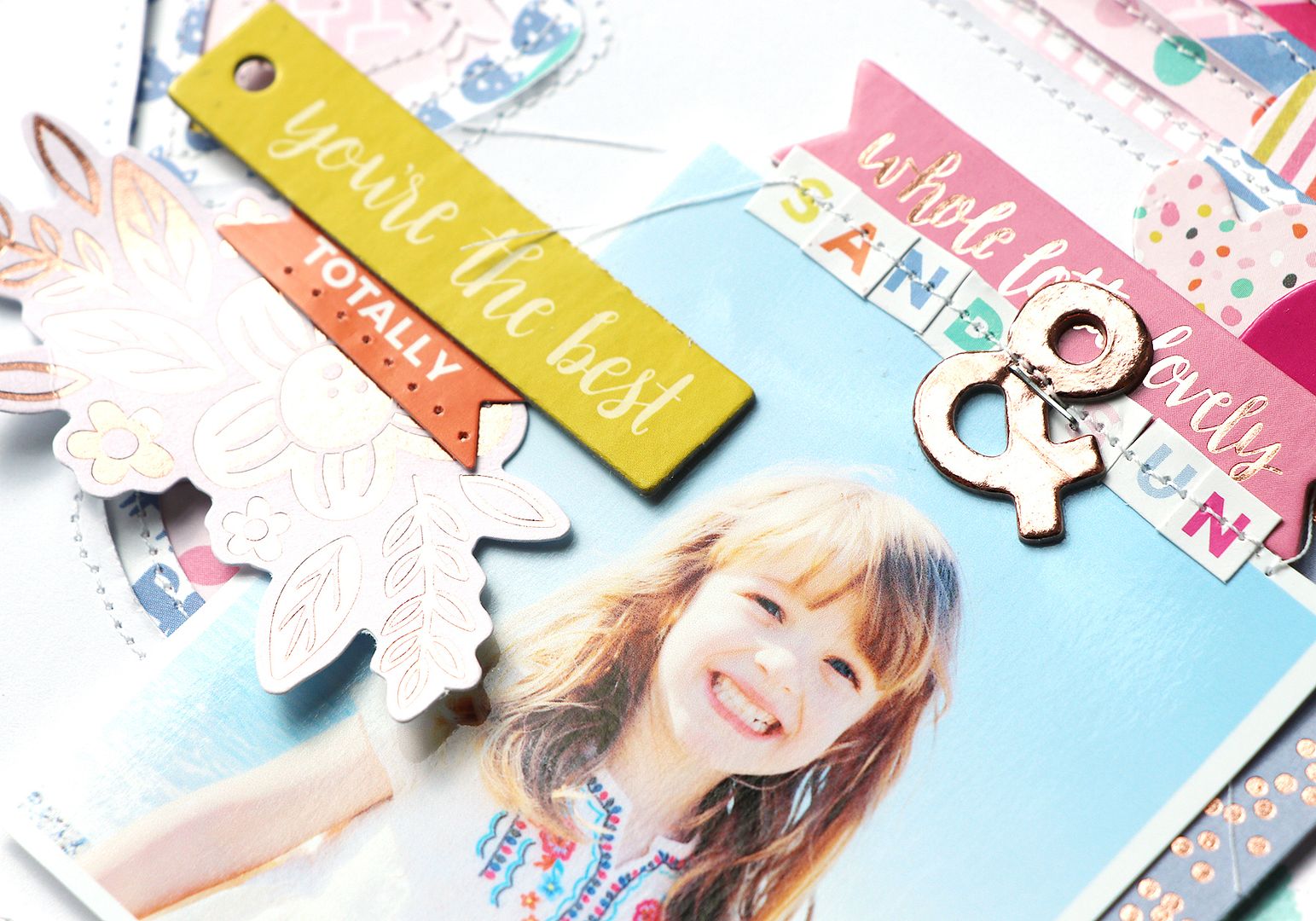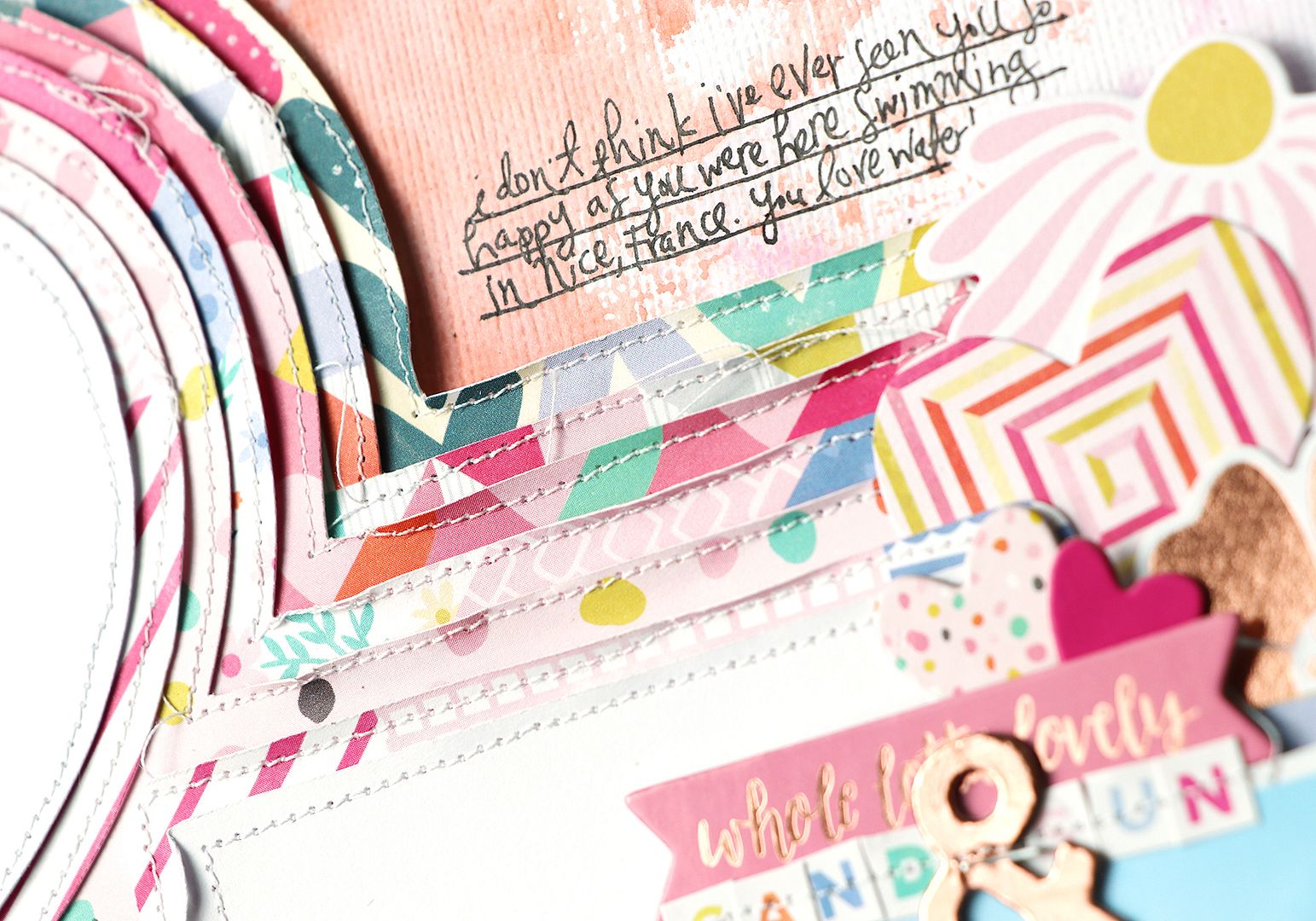 I hope you're inspired to give big ampersands a try!